Schindler's Factory
Full name sounds Oskar Schindler's Enamel Factory an now there is located here two museums:
1. Museum of Contemporary Art in Kraków
2. Historical Museum of The City of Kraków.

Why this place is special ?
In German occupations time, Schindler's Factory was places where Jewish people have asylum and thanks to Schindler, over a thousand people escaped death.
There is a film of Steven Spielberg from 1993 named "Schindler's List" This film tell people all over the world about this important places and Schindler's character. From that time millions tourist come to Krakow to Lipowa Street to visit Schindler's Factory.
Let's visit!
Visit here shows you how Krakow life looked like during World War II.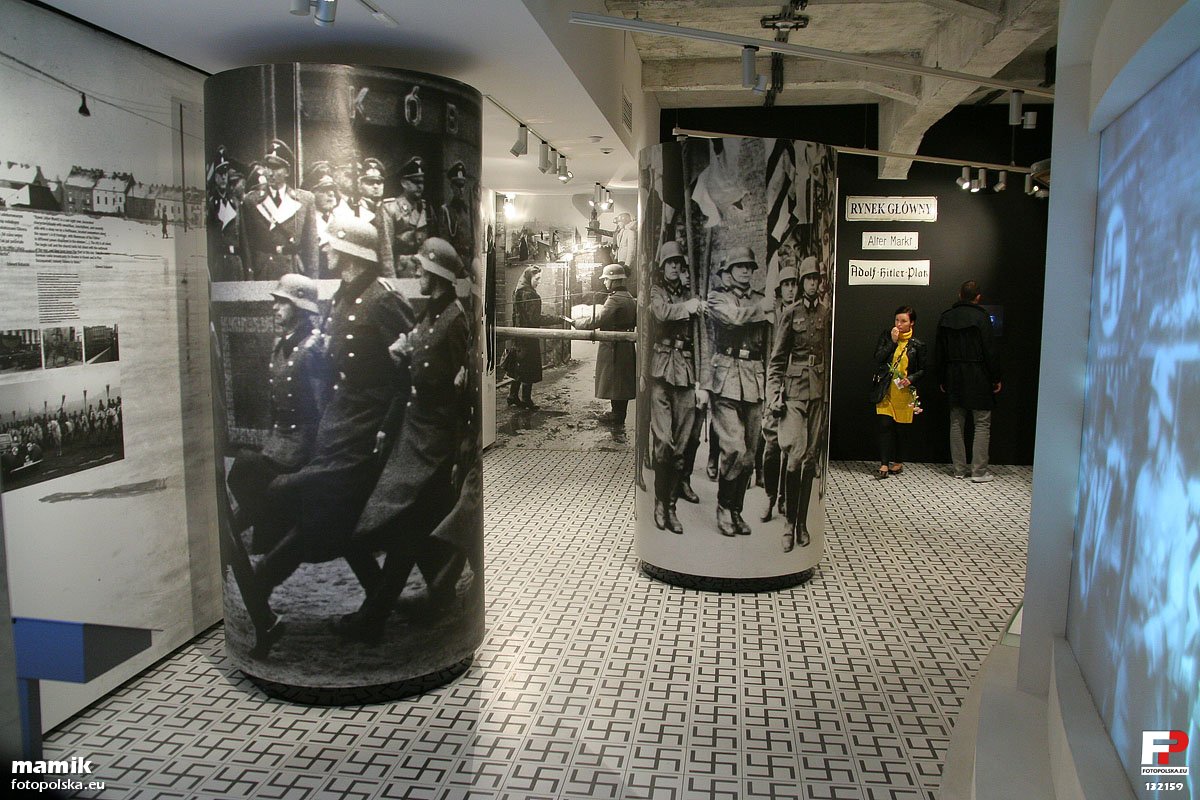 You can learn about Nazi Germans who occupied Krakow from 6 September 1939. The exhibition include things that used to belong to people who live here during the Nasi-occupations. There are for example  photographs, documents, eyewitness accounts, multimedia presentations, film documentaries, newspapers, and ordinary object. The 45 rooms of exhibitions make you feel like You were there. It let you see what everyday life looks like in those days. All elements of exhibitions in Schindler's Factory are arranged to create chronological vision of this history. What is more, Schindler's Factory exhibition is unique in comparison to traditional museum exhibition, because of authors (Katarzyna Zimmerer, Grzegorz Jeżowski, Edyta Gawron and Barbara Zbroja heded by exhibitions director Monika Bednarek) who used many different means. With designers and creators they made artistic layout to give it theatrical character. They used also 70 soundtracks, and 15 video . This kind of treatment of this theme is unique for a museum exhibitions.
Some photo to encourage to visit
Visitor can walk through the city down the street and peeps through the windows of hairdresser's salon.

You can watch a documentary portraying of daily life in Krakow from 1939 on the trams window.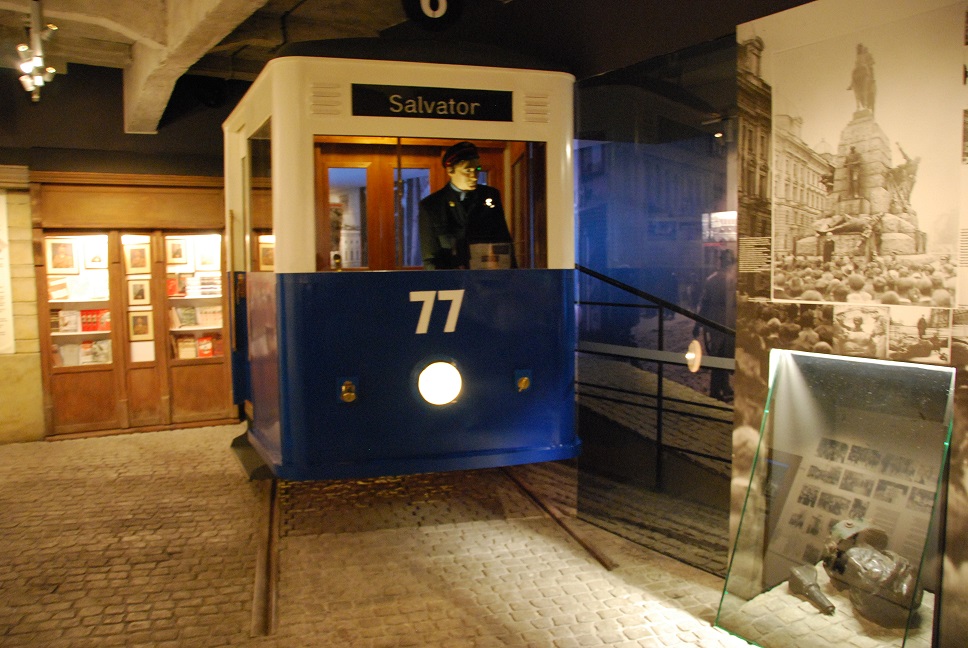 You can even visit  apartment of typical Jewish.